Are you organising an evening for an aviation or historical group? Do you need a speaker to liven your event?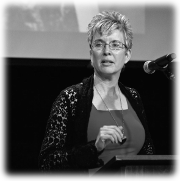 I have Power Point presentations relating to my research projects and books. Please contact me for more information about availability and fees.
I have presented in hangars, churches, seniors' residences, and even out of doors.




Titles:
Quietus - Last Flight
Wings Over High River: Meeting Mr. Jones
WWI Soldiers from Central United Church
Window of Reflection: Scarboro United Church WWI
She Made Them Family: A Wartime Scrapbook from the Prairies
Past Locations:
Calgary Public Library
Bomber Command Museum of Canada, Nanton
St. Jean Brebeuf School, Calgary
Museum of the Highwood, High River
Optimist Club, Calgary
Fort Calgary, Calgary (Chinook Country Historical Society)
Scarboro United Church, Calgary
Central United Church, Calgary
Aircrew Association, Calgary
Canadian Aviation Historical Society, Calgary
Red Deer College, Red Deer
The Edgemont, Calgary
Maison Senior Living, Calgary
British Columbia Aviation Museum, Sidney, BC